You're fasting. You're resting. You're meditating on a vision of your healthiest, happiest self.
So how soon do you want to become that vision?
The treatments at We Care Spa will help to get you there faster. Why? Because some side effects of fasting and detox can keep you from feeling completely well. All of our 40 unrivaled services take your cleanse—and revival—to the next level. They not only minimize these side effects by assisting in moving the toxins out of your body, but provide a rejuvenating experience that is a joy in itself for your senses and your spirit.
"Getting older is inevitable, but aging is optional." –Teresa Mitzel
Our therapists are wildly loving, outlandishly skilled, and committed to manifesting the new you. Our Guest Services Coordinators are available to help you personalize a treatment itinerary that will best address your individual goals and desires. From the moment you arrive until you depart, we do everything we possibly can to ensure your success—whether you're coming to heal from a particular ailment or simply unplug from the stress of daily life. For optimal availability and selection call our Spa Department as soon as you have booked your reservation.
Relax into your renewed self with a massage, wrap, or scrub, performed on a heated mat made of amethyst crystals…
PATHW​AYS OF DETOXIFICATION
INTESTINAL
Colon Hydrotherapy
Release what you've been holding onto far longer than necessary with this painless, cornerstone treatment of detoxing. The closed-system colonic exercises the colon and stimulates peristalsis (the breakdown and release of toxic waste, bile, mucus and debris that are lodged deeply in this important organ).
POTENTIAL BENEFITS: REDUCES BLOATING•RELIEVES CONSTIPATION•INCREASES VITALITY•INCREASES WELL BEING•DEEPENS DETOX
30-45 MIN/$70
Activated Air
Can't get a deep enough breath? The toll stress and toxins take on our bodies can be devastating. This treatment increases your uptake of oxygen and improves your body's ability to use it by changing the ion structure of the air you breathe. Breathe in this treatment deeply during your colonic or any time you need a breath of fresh air… literally.
POTENTIAL BENEFITS: EASIER BREATHING•ALLEVIATES HEADACHES•LESSENS FATIGUE•FIGHTS DISEASE-CAUSING FREE RADICALS
$20 / TREATMENT
Digestive Release
Sometimes people need a hand—this light abdominal massage stimulates your colon during a colonic to help you make the most of your session.
POTENTIAL BENEFITS: INCREASED PRODUCTIVITY OF YOUR COLON BY 80%
20 MIN/ $45
BLOOD
Micro-Bubble Garden Soak
Immerse yourself in highly oxygenated water for 30 minutes and feel like you're floating on air. This treatment improves the function of blood vessels and encourages the release of toxins. Negatively charged micro-bubbles penetrate the skin at the pore level attaching to positively charged toxins and removing them. The skin absorbs moisture at the pore level leaving it silky smooth and amazingly clean. Be forewarned: this soak will remove temporary tan applications.
POTENTIAL BENEFITS: ALLEVIATES CHRONIC SKIN ISSUES•AIDS WITH STRESS &/OR FASTING SYMPTOMS SUCH AS INSOMNIA & HEADACHES•GENTLY EXFOLIATES•NATURALLY MOISTURIZES1 soak/$75 • 3 soaks/$60 ea.
5+ SOAKS / $50 each
CENTRAL NERVOUS SYSTEM
Cranial Sacral Myofascial Treatment
Enter a deep meditative state to cultivate an incomparable sense of well-being, and marvel at how healing even the lightest touch can be—this treatment balances the central nervous system and releases restrictions in order to encourage the body's natural healing abilities.
POTENTIAL BENEFITS: ALLEVIATES MIGRAINES & TMJ DISORDERS•RESTRICTION OF MOVEMENT•REMOVES NECK/BACK PAIN•EASES STRESS AND TENSION60 min/$125
90 MIN/ $175
LYMPHATIC SYSTEM
Endermologie
Getting "creative juices flowing" is more than just an expression. When our lymph fluid is stagnant, so are we. This deep massage therapy with vacuum suction stimulates stagnant cells and breaks down congested areas and resurrect your own divinity. A series of this treatment before colonics renders the best results.
POTENTIAL BENEFITS: REDUCES CELLULITE•AIDS WITH PRODUCTIVE COLONICS•STIMULATES LYMPH & BLOOD CIRCULATION•ELIMINATES FLUID WEIGHT
45 MIN/$125
SERIES OF 3 /$105 ea.
SERIES OF 5 /$100 ea​.
SERIES OF 7 /$90 ea.
Lymphatic Stimulation
Sometimes, easy does it—This is a very light, gentle treatment that encourages lymphatic circulation and release. Its rhythmic nature is deeply relaxing, detoxifying, and meditative (not a manual lymphatic drainage.)
OTENTIAL BENEFITS: BUILDS IMMUNE SYSTEM•REDUCES EDEMA (FLUID BUILD UP)•DEEPENS RELEASE•EASES FIBROMYALGIA PAIN•AIDS IN RECOVERY FROM SURGERY BEFORE & AFTER
60 MIN / $110
90 MIN / $150
VIRAL & BACTERIAL PATHOGENS​​​​
Raindrop Therapy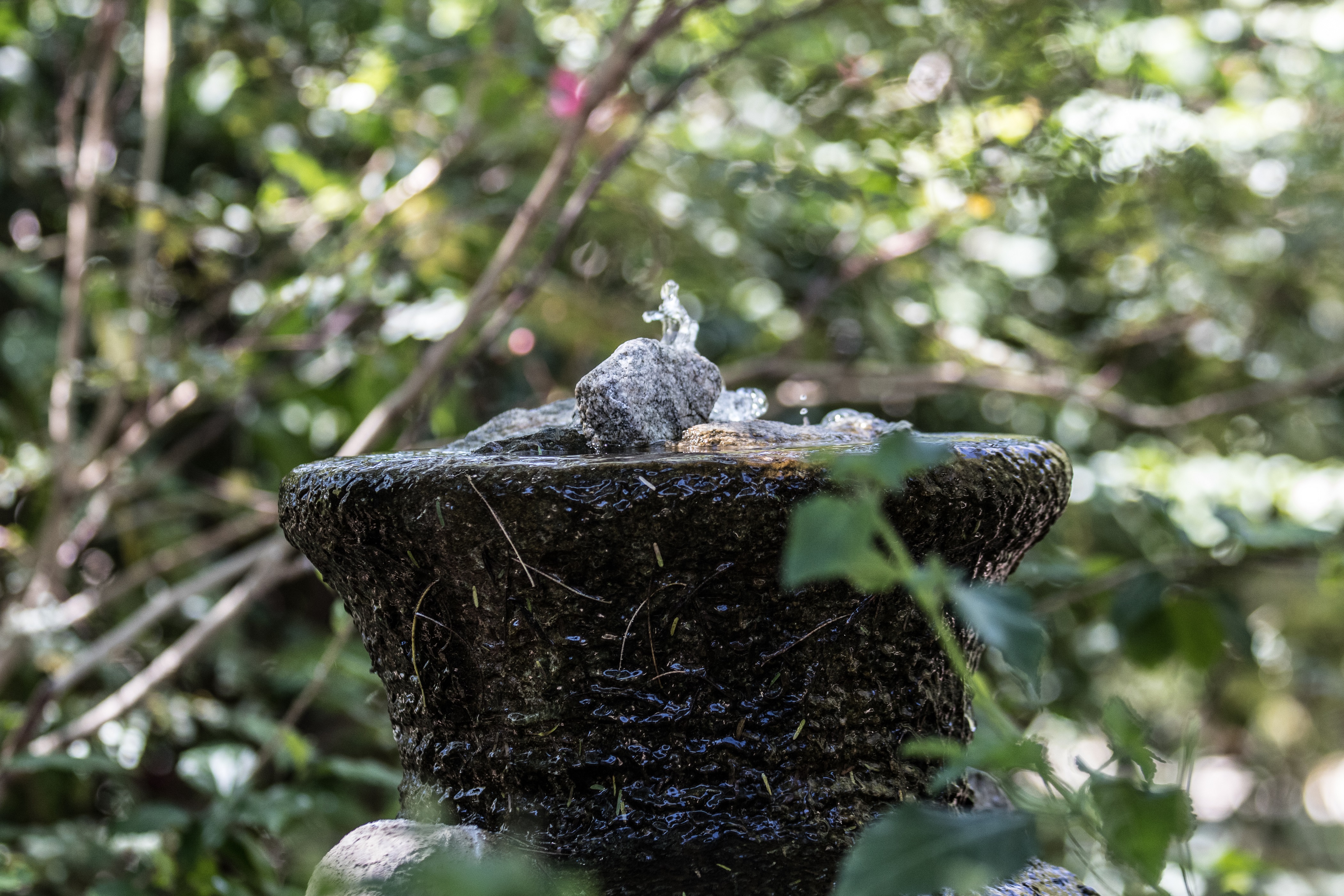 Imagine being caught in a serene rainfall, in which every raindrop is a healing elixir. This treatment it also combines the act of healing with the magnetic power of nature—and it also synergistically combines 9 therapeutic grade essential oils to simultaneously kill viral and bacterial pathogens. The oils are dropped in a meditative sequence (like raindrops) along the spinal column then feathered out along neural pathways using the Tibetan Vita Flex technique.
POTENTIAL BENEFITS: OPENS BRONCHIALS•IMPROVES BREATHING & FLIGHT FLU/COLDS•HELPS WITH FUNGUS, BACTERIA, INFLAMMATION & JOINT PAIN
75 MIN / $140
105 MIN / $190 (deluxe includes castor oil packs)
MUSCLE & TISSUE
Combination Massage
Combination MassageYour body is like no other body, so target the exact parts that need work—whether deeper muscles or connective tissue.
POTENTIAL BENEFITS: REDUCES LEG CRAMPS/SPASMS•REDUCES ANXIETY/DEPRESSION•EXERCISES & STRETCHES WEAK OR ATROPHIED MUSCLES
60 MIN/$125
90 MIN/$160
Deep Tissue
Feel your pain melt away under this strong pressure technique that works both the superficial muscles and those below. If you suffer from chronic pain, old injuries, or are physically active, this massage can be transformative.
POTENTIAL BENEFITS: RELIEVES CHRONIC PAIN & ADHESIONS•GOOD FOR POSTURAL PROBLEMS
30 MIN / $75
60 MIN / $140
90 MIN / $180
Well-being
One of the hardest (and therefore more metamorphic) lessons is in letting go. Start by letting go of muscle tension with this light to medium Swedish massage.
POTENTIAL BENEFITS: REDUCES BLOOD PRESSURE•INCREASES CIRCULATION•RELAXES•BREAKS DOWN SCARS & REGENERATES TISSUE
60 MIN / $120
90 MIN / $155
Thai Massage
An untraditional massage for an untraditional individual! If you struggle to find the motivation to get a to yoga class yourself, this massage can meet you halfway. This treatment is more like assisted yoga stretches—it energizes and opens joints and muscles that are locked.
POTENTIAL BENEFITS: MOVES BLOCKED ENERGY•INCREASES JOINT FLEXIBILITY•INCREASES RESPIRATION•RELEASES HOLDING PATTERNS IN THE BODY•OPENS ENERGY MERIDIANS
60 MIN/$140
90 MIN/$180
Reflex Foot Massage
Chances are you neglect your feet—a part of you that supports all of you. Give them extra care with a stimulating scrub, warm wrap in scented towels, and a massage. Reflexology reveals that our feet are maps reflecting our entire bodies. Using techniques that stimulate acupressure points and meridians in the feet connect to beneficial changes and overall balance in the rest of the body. Pair Scalp Therapy to give your body bookend care!
POTENTIAL BENEFITS: REDUCES STRESS & ANXIETY•IMPROVES CIRCULATION BY BREAKING UP & REMOVING BLOCKAGES
45 MIN/ $80
Scalp Therapy
Our heads store so much stress—after all, they house our minds, which don't always work towards our best interest. Get your mind on the same page as your body and soul with this implausibly relaxing massage. Warm, aromatic oil is applied to the scalp to promote healthy follicles and increase circulation.
POTENTIAL BENEFITS: INCREASES CIRCULATION•RELEASES TENSION ON NECK & SHOULDERS•REDUCES INSOMNIA & HEADACHES
30 MIN/ $70
SKIN WRAPS
Coffee Delight Wrap
You don't need a plane to transport you to a tropical island. After a light massage of warm coconut and grapefruit oil, proprietary coffee is used to exfoliate the body, aiding in skin tightening and cellulite breakdown. After the scrub, you are warmly wrapped to reduce any water retention. While wrapped, your feet are exfoliated, scalp is massaged with warm coconut oil, and your face is gently exfoliated.
POTENTIAL BENEFITS: REDUCES FLUID WEIGHT•REDUCES CELLULITE AND SKIN TIGHTENING•SOFTENS/SMOOTHES/HYDRATE SKIN, FACE, & HAIR•REMOVES DEAD CELLS FROM PORES ALLOWING FOR TOXIN RELEASE
90 MIN/$220
Magnesium Detox Wrap
Wrap yourself in an embrace that'll rival a long, healing hug. For debilitating stress and overactive nerves, your entire body is dry-brushed, then covered in a magnesium/aloe/lavender essential oil paste for increased transdermal absorption, and then encased in a far infrared sauna wrap.
POTENTIAL BENEFITS: IMPROVES MUSCLE FUNCTION & RELAXATION•ENHANCES DETOX•IMPROVES SLEEP•ELEVATES MOOD•ALLEVIATES SKIN DISORDERS
60 MIN / $125
90 MIN / $175 (includes extended lotion application)
Mineralizing Mud Body Wrap
Ever dream of a face mask for the entire body? It's here. After dry-brushing to exfoliate and open the pores, mud is brushed on and allowed to dry. The mud is then removed leaving the skin with fresh surface.
POTENTIAL BENEFITS: PULLS TOXINS FROM THE SKIN•TIGHTENS & TONES•GIVES YOU A HEALTHY GLOW
60 MIN / $125
90 MIN / $175 (includes extended lotion application)
Sea Results Body Wrap
Sea what we did there? The ocean—like so much of nature—is incredibly healing because it's stocked with sea minerals that gently feed the skin. There's the deeper reason why we long for the beach! This nourishing mask for the entire body delivers sea nutrients to the skin, while Kaolin clay tightens and resurfaces the body.
POTENTIAL BENEFITS: FEEDS THE SKIN WITH SEA MINERALS•RE-ENERGIZES TIRED SKIN•TIGHTENS SKIN FOR A YOUTHFUL LOOK & FEEL•CALMS ECZEMA & PSORIASIS
60 MIN/$125
90 MIN/$175includes extended lotion application)
System Recovery Wrap
When you recover your body, you recover your self. Castor oil is a healing powerhouse—it detoxes your liver, de-stresses the body, and increases colonic release. After your entire body exfoliated with a dry brush, warm castor oil is applied. While you are wrapped and relaxing on your heated amethyst mat, your therapist will give you a relaxing scalp, neck, and foot massage.
POTENTIAL BENEFITS: AIDS IN DETOXIFICATION•CALMS & SOOTHES NERVES•RECALIBRATES COMMUNICATION BETWEEN ORGANS AND SYSTEMS
90 MIN/ $220 ea.
SERIES OF 3 $190 ea. (a $90 savings)
We Care Euphoria Wrap
This promise of this 4-in-1 treatment is all in the name: euphoria. You deserve to feel euphoric on your path to betterment. Includes mineral bath, lemongrass exfoliation, algae and Sedona clay body wrap, and finished with a heavenly aromatherapy massage.
POTENTIAL BENEFITS: SHUTS OFF THE MIND•DRAWS TOXINS OUT OF THE BODY•REMOVES DEAD SKIN LAYERS•RELAXES THE MUSCLES OF THE HEAD & NECK•SOOTHES NERVOUS SYSTEM.
120 MIN/ $235
SCRUBS
Chocolate/Vanilla Firming Scrub
weeten your very being in our most delicious treatment! This chocolate indulgence begins with a refreshing chocolate smoothie made with 100% organic cacao. Then our chocolate scrub exfoliates your skin and provides anti-aging antioxidants with cellulite reducing properties. Our 90 minute option includes a luxurious skin soak and extended lotion application.
POTENTIAL BENEFITS: REDUCES CELLULITE•SOFTENS/SMOOTHES/HYDRATES/TIGHTENS SKIN•REMOVES DEAD SKIN CELLS FROM PORES ALLOWING FOR TOXIN RELEASE
60 MIN/$140
90 MIN/$175
We Care Spa Body Splash
A Scrub and Table BathReconnect with wisdom from the ancients with this Asian tradition rooted in the fact that a third of the body's toxins are eliminated through the skin. This full-body, warm water splash removes dead skin cells and opens pores with an exfoliating mitt to encourage your skin's release of toxic waste. Best of all—it's set in the open air, in our tropical outdoor gazebos, with the scent of Thai lemongrass will waft through. Heaven on earth? Definitely—especially with the included vanilla body wash, hair shampoo and conditioning, and soothing vanilla lotion application.
POTENTIAL BENEFITS: AIDS DETOXIFICATION•REMOVES PORE CLOGGING EFFECTS OF OILS & LOTIONS•IMPROVES SKIN TONE & APPEARANCE•REDUCES DRY FLAKY LOOK OF SKIN•STIMULATES & INCREASES CIRCULATION OF BLOOD & LYMPH FLUID
50 MIN/$185
Desert Date Polish Scrub
Honor being gentle towards yourself and your body with this mildest exfoliating scrub made with the soft sugar from local dates, sea salt to remove surface skin cells, and juniper and sage stimulate the entire system. Our 90 minute option includes a luxurious skin soak and extended lotion application.
POTENTIAL BENEFITS: INCREASES CIRCULATION•IMPROVES SKIN APPEARANCE•NOURISHES CELLS•REMOVES DEAD CELLS FROM PORES ALLOWING FOR TOXIN RELEASE
60 MIN/$140
90 MIN/$175
Lemongrass Scrub
Our most uplifting scrub, lemon/lime/coconut with omegas and pure natural sea salt. This is like a very brisk Thai scrub-stimulating and exfoliating. Our 90 minute option includes a luxurious skin soak and extended lotion application.
POTENTIAL BENEFITS: INCREASE CIRCULATION•STIMULATE•REMOVE DEAD CELLS FROM PORES ALLOWING FOR TOXIN RELEASE
60 MIN/$140
90 MIN/$175
SCRUB/WRAP COMBO
Mayan Rejuvenation
This treatment not only rejuvenates the whole you, it exalts you to a state of ecstasy. The Mayan civilization used the bark of the Mimosa Tree for millennia to aid with a variety of skin afflictions. We've incorporated the bark into a treatment that involves a scrub, light massage, and a wrap to help the recipient achieve totally relaxed state while aiding the detoxification process and nourishing the skin.
POTENTIAL BENEFITS: FIRMS SKIN•HELPS SOOTHE ECZEMA/PSORIASIS•ALLEVIATES DRY SKIN•REJUVENATES SKIN AT THE CELLULAR LEVEL•SOFTENS AND HYDRATES SKIN, SCALP, AND HAIR•RELAXES THE MIND.
90 MIN / $220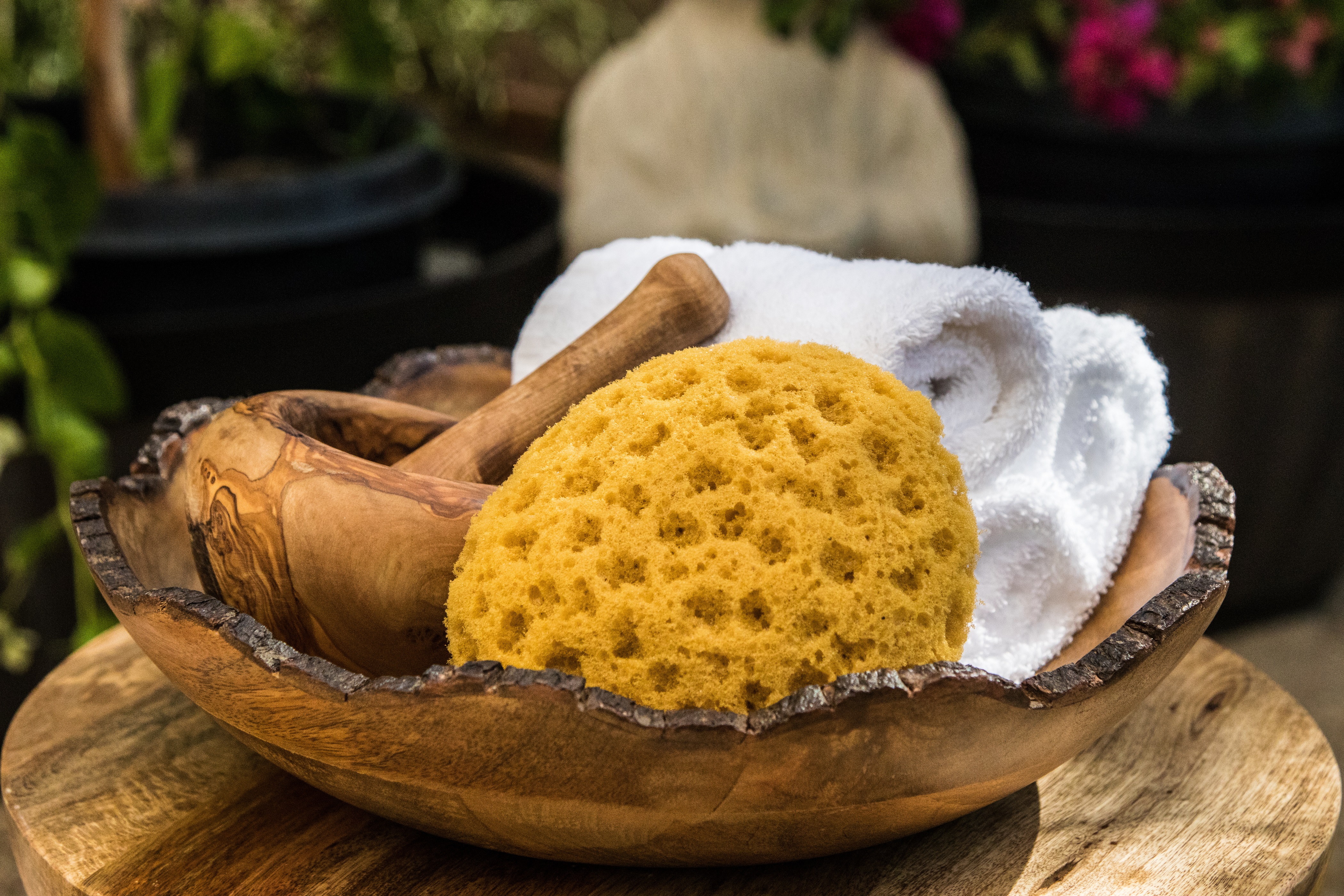 FACE
Ultimate Facial
Look as wonderful as you feel with this results-oriented facial. Via deep cleansing, exfoliation, and massage to thoroughly relax you, it delivers powerful anti-aging nutrients derived from botanical ingredients straight to the skin. Masks and finishing moisturizers uncovers the naturally glowing complexion you always knew was there. Rejuvenating hand, anti-aging eye, neck, and décolleté firming treatments are all included in this amazing facial.
BENEFITS: CLEANSES • EXFOLIATES • HYDRATES • RELIEVES FACIAL, NECK, AND SHOULDER TENSION • GIVES YOUR SKIN NUTRIENTS • INCLUDES HANDS, NECK & DÉCOLLETÉ
80 MIN/$135 + $45 for a peel add on
Palm Springs Peel
In the spirit of detox, release the skin cells no longer serving you. Lactic, malic, and citric acid unite in this peel to remove dull surface skin. The powerful antioxidants, vitamins, and minerals found in organic dates from the Palm Springs Valley then rejuvenate the skin. The peel finishes with a cooling cactus hydrating gel and pure jade rollers to tighten and firm the skin. Recommended as an add on to any of our facials.​
BENEFITS: TRANSFORMS YOUR SKIN INSTANTLY • EXFOLIATES • TIGHTENS & FIRMS
$45 as an add-on to facials
Signature Facial
A shorter version of the Ultimate Facial minus the hand, neck, and décolleté treatments.Witness jaw-dropping results when you include the Palm Springs Peel as an add-on.
50 min/$110 + $45 for a peel add-on
Lip & Brow Waxing
Available by request
EMOTION & SPIRIT
Breathwork, Meditation & Embodied Freedom*
Sometimes it takes a lifetime to see the fruits of our spiritual work. Other times, it takes one powerful personal session like this one. You'll learn tools like: a revelatory three-part breathing technique and guided meditation. If you want to hone the skill of finding freedom in any moment and living a life of causeless joy, this spiritual treatment was designed for you.
living a life of causeless joy, this spiritual treatment was designed for you.POTENTIAL BENEFITS: BREAKS THROUGH EMOTIONAL BLOCKS•INVITES STATE OF PEACE
90 MIN/$250
Reiki, Sound & Crystal Healing*
When was the last time you detoxed yourself of negative energy? For whatever your soul is calling out, craft your own answer with a private session featuring one or more of the following: Karuna reiki, sound & crystal healing, and ancient shamanic practices. Clear any and all dark energy that has blocked you.
POTENTIAL BENEFITS: CONNECTS YOU WITH REIKI MASTER & SHAMAN•OPEN/RELEASES MENTAL AND EMOTIONAL BLOCKAGES
60 MIN/ $150
90 MIN/ $225
Hypnotherapy; Breakthrough to Success*
You're consciously moving towards your goals. But what about subconsciously? Your subconscious could be sabotaging your desires without you even knowing it. These sessions allow you to align your conscious intentions with your subconscious programming; help you create the desired changes and transform the way you make choices; and help you create a new lifestyle that supports your growth and evolution. Each session may consists of a unique blend of holistic modalities such as NLP, Hypnotherapy, Timeline Therapy, EFT (tapping), HeartMath Techniques, corporal expression, guided imagery and meditation.
POTENTIAL BENEFITS: AIDS IN HEALTH, WEIGHT MANAGEMENT, SMOKING CESSATION, RELATIONSHIPS, CAREER OR ANY PERSONAL OBJECTIVES
90 MIN/ $250
Series of 3 sessions $695
*NOTE: These treatments use various holistic techniques including meditation, ancient mantras, breathwork, journal-making, aromatherapy, art therapy, NLP, hypnosis, timeline therapy and inner guidance.