We care about you so muchthat we're invested in your continued success even after

you

say goodbye.
Any successful business prioritizing profit would be hard-pressed to give away the trade secrets to its miracle-making. But we're not a business prioritizing profit. We prioritize you—the whole you. And a crucial part of the whole you is… your brain. Working on your body and spirit but neglecting your mind would go against all we stand for: holistic care.
Open your mind to thinking in a way you've never thought before,And you open yourself to living in a way you've never lived before.
Our teachers care so much, they're actively hoping you'll go from grasshopper to master in the blink of a (third) eye. Our Guest Services Coordinators are available to help you personalize a class itinerary that will best address your individual goals and desires. From the moment you arrive until you depart, we do everything we possibly can to ensure your success—whether you're coming to heal from a particular ailment or simply unplug from the stress of daily life. For optimal availability and selection call a booking agent in our Guest Services department as soon as you have booked your reservation.
MASTER CLASSES
Master Classes provide you with your new foundation for everyday living. What's so special about that? This "everyday living" is nothing like how your every day has been thus far—when you create a different life for yourself, the days that make up that life have to be created different too. Begin on Monday and meet Thursday with your horizons broadened. Guests taking advantage of our weekend-only packages will enjoy a condensed master class schedule during their stay.We encourage you to make these classes a priority.
SEVEN STEPS TO REJUVENATION AND HEALTH
How much easier would it be to attain and maintain good health if you knew exactly how to strategically play to your body's strengths? Your body is purposefully designed to detox itself on a daily basis. However, it is often handicapped by an overload of toxins and is unable to do so. This class gives you the tools to assist your five organs of elimination (think: detoxification), clearly outlines the seven steps to rejuvenation and health, and reframes how you connect the body, mind, and spirit. Welcome to the start of your journey to well-being.
TIPS FOR HEALTHY DIGESTION
Take a look at the unsung heroes of digestion and detoxification: enzymes. Never again find yourself staring aimlessly into refrigerator—you'll gain a sharp understanding of not just WHAT to eat but HOW and WHEN to eat it. In this class, you pass your next milestone towards health and well-being by mastering the four rules of good digestion and making a habit of switching to liquid food daily!
EASY CHOICES, PROFOUND CHANGES
There is so much information floating around, it's easy to become overwhelmed by choices. Take this class if you want to make all your future decisions easy ones. Once you experience firsthand the effects of healthy food on your body, your decisions almost make themselves. These choices translate instantly into more energy, no constipation or IBS, and better sleep—and even more happy results further down the road.
SHOPPING FOR HEALTHY FOOD
So just what do you buy if so many foods are chemically toxic? Get ready to remodel the ingredient list of… your kitchen. In this master class you'll get insiders' tips on trading the food you love that is bad for you with food you will love (potentially even more!) that is good. We'll break down specific brands and labels, and why they're good or bad.
COOKING CLASS AND ORGANIZING YOUR KITCHEN
Any class involving delicious taste-testing is sure to be a guest favorite! You'll leave this class with insights, information, and techniques for not only cooking food that's healthier but also channeling the master chef that's been waiting inside you. Plus, you'll leave with useful tools to reorganize your kitchen. And a reorganized life? That's sure to follow.
TRANSITIONING FROM FASTING TO SOLID FOODS
If you don't know now, you're soon to learn: life is about process, and every process has value. In this case? Breaking the fast is just as important as the fast itself. This class is a must—so that you make your full week of fasting, treatments, and growth 100% worth it. You'll learn how to gently shift from your fasting life into that "other" world you left behind when you joined us.
*Note: Our Master Classes are available on YouTube on the We Care Spa channel.BOOK NOW BY CALLING 800.888.2523ASK TO SPEAK TO A RESERVATIONS COORDINATOR
MEDITATION CLASSES
One of the leading reasons why we're more stressed than ever as a culture is because we devote little to no time to create space in our minds—which thereby creates space in our lives. Meditation is a kind, self-care practice that not only sets you on a path to enlightenment and self-discovery, but simply helps you manage your day-to-day.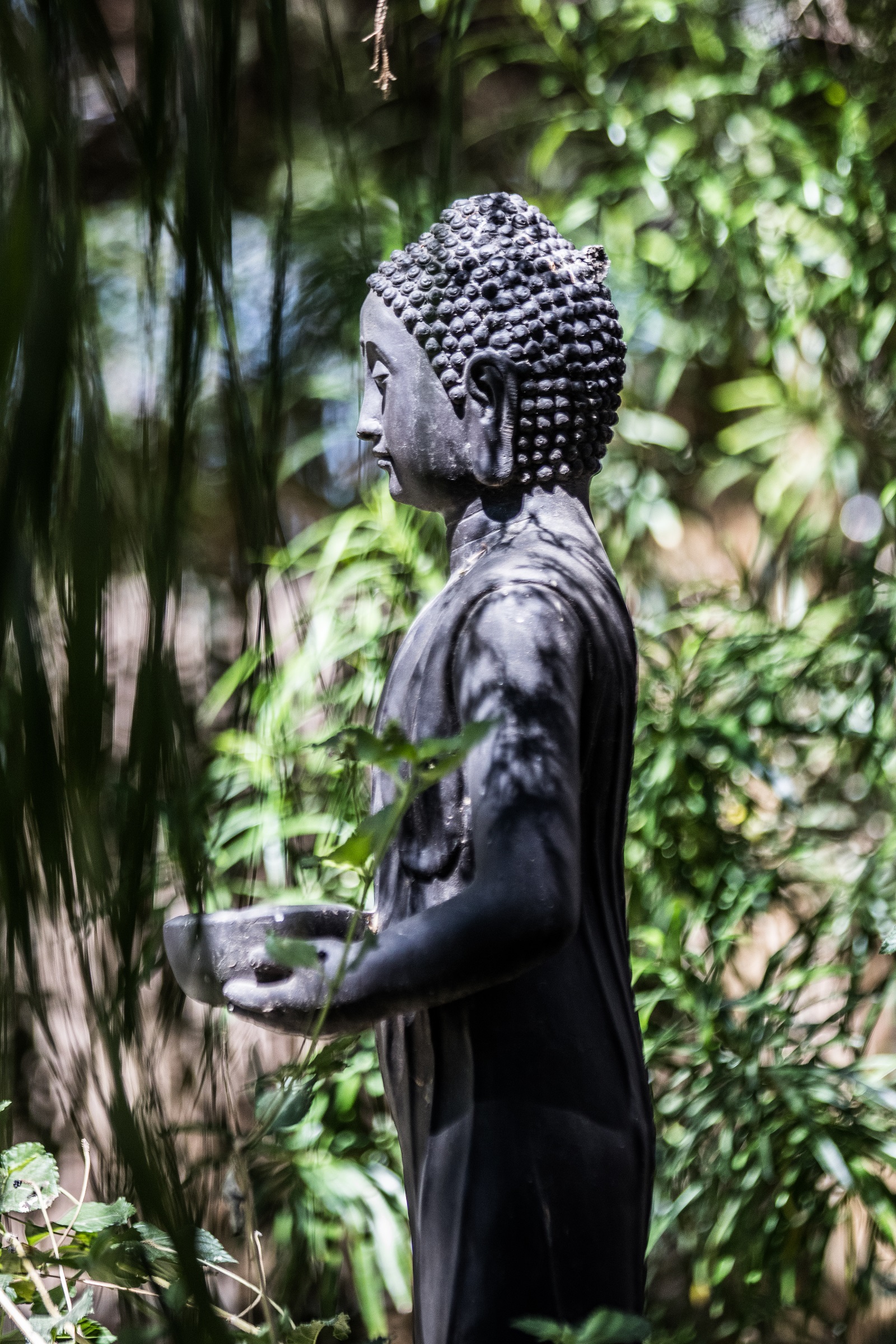 15 MINUTE EVENING MEDITATION
Our evening meditation helps you find your center and sense of calm after the stresses of the day—so that you can reset your mind for the next. Feeling overworked puts your body in a state of fatigue—and therefore a serious disadvantage when it comes to feeling joy and purpose. Find both peace and focus in as few as 15 minutes.
REPROGRAM YOUR MIND FOR A HEALTHIER LIFESTYLE
Modern life is hectic and overwhelming—but meditation can help you step out of the rat race at will. Learn a powerful technique to reprogram your mind in such a way that the healthy habits you're learning at We Care Spa are effortlessly ingrained in you. You will experience hypnorelaxation, which is a form of self-hypnosis.
BALANCE AND THE MEDICINE WHEEL
When you're moving as fast as you are in every day life, it is so easy to get off balance. Where are you missing balance in your life? Our class begins with a guided meditation to center you so you can then be in tune with your potential imbalances. You will then walk outside to our sacred Medicine Wheel where you will participate in an actual medicine wheel ceremony. Learn how to recognize the connection between the physical, emotional, mental, and spiritual aspects of yourself, and their places in the "never ending circle of life" that the wheel symbolizes.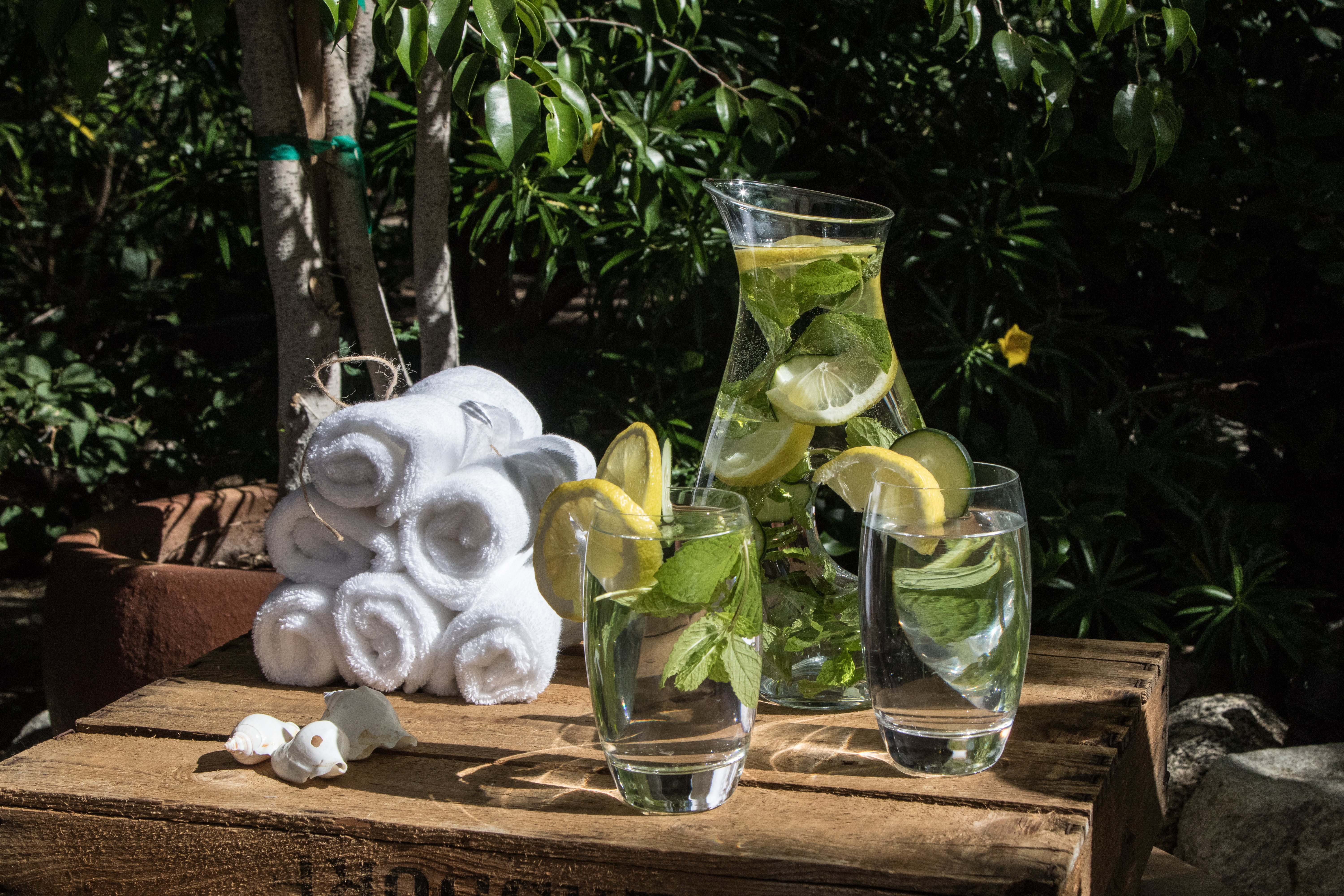 MOVEMENT CLASSES
When your body is treated with love and care as it is here at We Care Spa, you'll notice it will meet you halfway in the manifestation of your goals and dreams. You'll find your body signaling you to move, stretch, breathe—to be present in the body on which you're suddenly devoting so much careful work. Movement classes—like our treatments—enhance your detox process. They encourage deep breathing and heightened awareness which are crucial to stimulating the lymphatic system as it carries toxins from the cells into the five organs of elimination.Step inside The Yoga Room—a sacred space housing a handful of talented, giving instructors to guide you in practice that began in India over 5000 years ago. It stills internal restlessness, and unites the body, mind, and spirit. It creates space for self-awareness and mindfulness. The extensive physical benefits of yoga include: increased flexibility, relief from stress and stress related symptoms, lowered blood pressure, increased circulation, muscle tissue and stamina, and a strengthened immune system.
HATHA YOGA
Easy does it. Literally. Most Americans push their bodies too hard with overwork, poor diets, and medication. On top of that, they push themselves in the gym—all ignorantly in the name of "health." Hatha Yoga is beneficial for your body—no matter how tired and damaged it is. This gentle yoga connects you with your spirit and affects positive change in your life. It combines breath awareness and a state of mindfulness.
HEALER CLASSES
Do you know how powerful you are? Your body knows. It's designed to heal itself, and it does all the time, without you even knowing. Typically, the mind is a step behind. We doubt our abilities, intuitions, and potentials. Whether you want to learn a healing modality to help yourself or to help others: you are a powerhouse of untapped potential, and you can. You can _________. (Fill in that blank!)We're lucky enough to have a number of talented and skilled healers who are part of our We Care Spa family. We're even luckier that these healers are passionate about sharing their knowledge and skills with our guests. They offer complimentary informational classes on each specific healing modality. Each healer is also available for private bookings where their work can be individualized to your specific needs.
TRANSFORMATION FIRE CEREMONY
This class begins with a guided meditation for centering. Then you will experience a traditional fire ceremony underneath the desert night sky. Take part in an ancient ritual that uses the transformational element of fire to release and transform the habits and behaviors that do not serve you. The ceremony serves as a meaningful way to stand in your own truth and declare your intentions.
RESPIRATION WITH BILL BASTIAN
The word respiration means to re-spirit the self. In this one-hour breath-work class held on Tuesdays at 10am, you will explore the different types of breathing and their effects on your central nervous system as well as the endorphins released. Learn an easy, everyday meditation, and then experience a deeper "full body" group breathwork session. Release old pent-up patterns and align your body energetics with the conscious energy breathing technique that will revolutionize how you breathe!
SOUND AND LIGHT HEALING BY MARI MENDOZA
Ever feel like you have so much to express in life but no outlet to do it? Unlock soul patterns that hinder you from your true life expression. It begins with a guided mediation and then uses sound to delve even deeper.
HYPNOSIS WITH HYPNOTHERAPIST RENEE CARDENAS
Free yourself from mental blocks that hinder the detoxification process, your dream-catching, and your overall well-being with Neuro Linguistic Programming (NLP) along with Hypnotherapy.