SUSAN'S STORY

By Susan Lombardi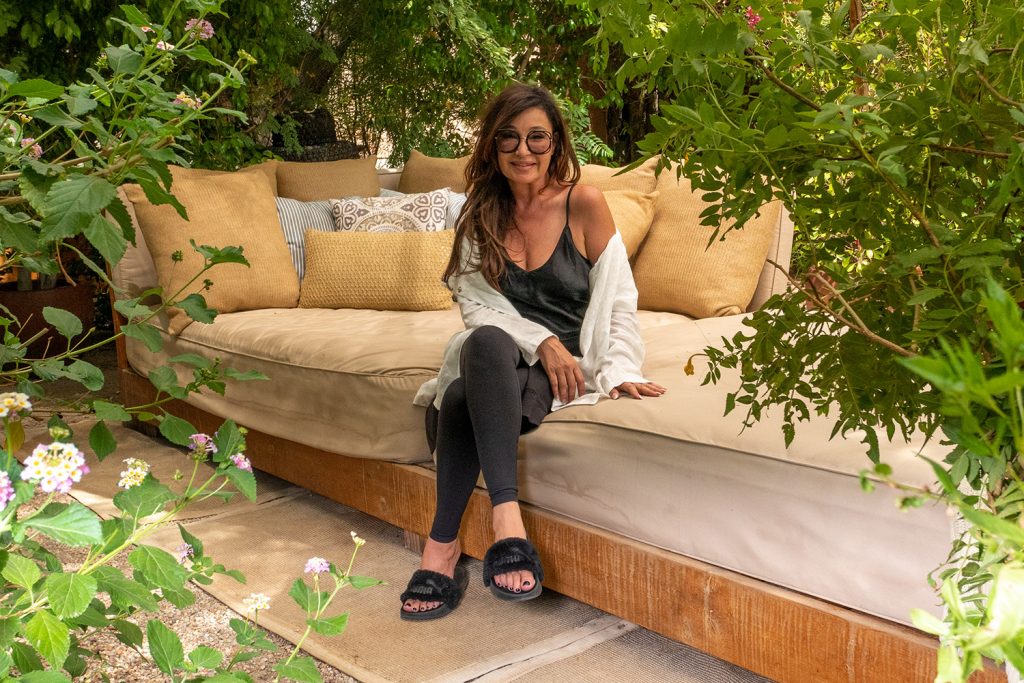 Growing up in my family, I was always the one who loved to entertain and to host friends and family. Events and parties, both large and small, were typically run by me, and I loved making sure everything looked beautiful and welcoming.
Then at the age of seventeen, right out of high school, I moved to Paris. There I began modeling and doing commercials. I became a student of fashion and later went to business school. It was a thrilling, fun time in my life. Eventually, I moved to New York City, the city that never sleeps, and there was little sleep for me as well. I continued to live the jet set lifestyle of 18-hour days, nights filled with friends, rich food, Studio 54, and the whole scene. It was the 80's! Needless to say, I was burning the candle at both ends.
Occasionally, I'd fly home to visit my mom. She was teaching this amazing cleansing program on the other side of the country. I'd walk in the front door of her home in the middle of the desert, and I'd enter another world. She would take one look at my tired face, dehydrated skin and dark circles under my eyes, and she would go to work.
During those visits, my mom would use her magic on me, helping me detox with juicing, fasting, daily colonics, jumping on the rebounder, and using all the latest equipment she had in her home. After a week or so of this treatment, my eyes would be sparkling, my skin would be glowing and I was full of energy, ready to rock 'n' roll again. Back to New York City I would go. My mom would plead with me, "Susy, please don't leave. Stay here, stay healthy. Help me with my work!"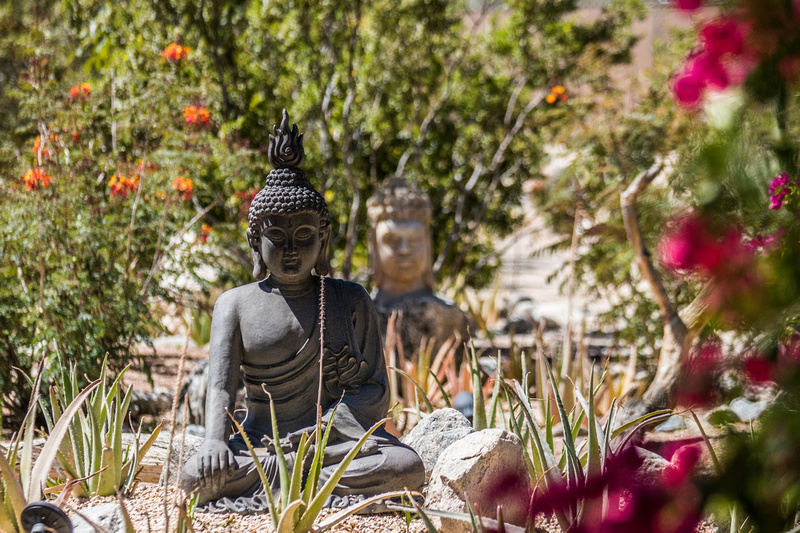 This went on for some time. Me, back-and-forth for several years, with my yo-yoing health going back and forth, too. Each visit, she would urge me to please stay and help her, and to help her help me. Finally, in 1989, I said yes.
It was time. The truth is, I was tired. Tired of being tired. With my mom's remarkable life-altering health concepts, combined with my business background and my love of hosting people, this certainly could be a win-win. Until that point, she had just a few modest rooms-- not much more than a few trailers, really. I felt that if we could create a more inviting, nurturing environment by offering a beautiful escape for people to come and make a serious commitment to their health, we would be able to elevate the We Care experience and help many more people. So I moved to the desert and we began the journey of doing what we both loved together.
I mean, it wasn't easy, especially in the beginning. But we were finding our way forward and We Care was growing. Our accommodations expanded and improved over time. As far as how things were going for me personally, well, that had not progressed quite as much. I was dealing with a lot of stress as I was learning to fine-tune the business, and I was not taking care of myself. Truth be told, I wasn't completely practicing what my mother was preaching.
Then one day, a dear friend of mine asked me to accompany her on a consultation with a well-known plastic surgeon for a procedure she was considering. At some point during the exam at her surgeon's Beverly Hills office, I remember lifting up the front of my shirt a little to expose my belly, and I asked the surgeon, "What about this belly fat?" Suddenly his demeanor changed and, staring strangely, he replied, "How long have you had that?" He was pointing to a tiny mole on my belly. Before I could even answer, he said, "You're not leaving until we test that."
Two days later, he called me with the two words that changed my life. "It's malignant melanoma," he said, "And it's serious. You need surgery now."
I was in shock. "Are you kidding me?" I said, "I am a young woman with her whole life ahead of her! I can't have cancer!" But once it sank in, I thought to myself, "NO. I am not having this." Whatever needed to happen, I wanted my body clear.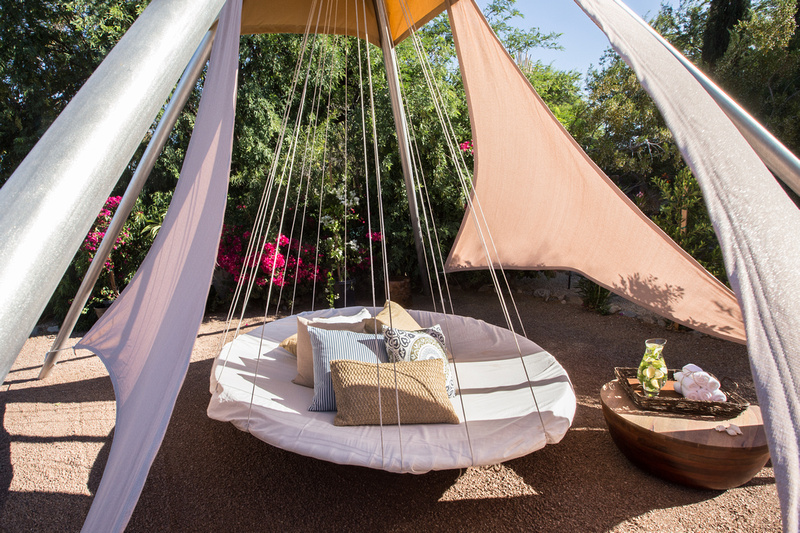 That's when my mother, the Gandhi of Good Health, kicked into high gear. And I acquiesced to her every demand. She'd make it, I'd drink it, and the greener the better. After resisting so much of her advice for years, I was clay in her hands. I did it all, and I became a vegan – snap! - just like that. My body took on new meaning for me. What I put in it mattered, and it has mattered every moment since.
Meanwhile, we were in the research stage, reviewing top specialists, cancer studies, going for tests in hospitals with ghastly fluorescent lighting to interview surgeons and get second and third opinions. I was wearing scratchy blue exam gowns and my feet were freezing. The smell of antiseptic was everywhere. All I heard was this awful beep, beep, beep of machines, and when someone somewhere suggested that I join a support group to help dying people accept death, I said, "Get me out of here, these hospitals are making me sick!" Nevertheless, I did have the surgery and thank God, I am still cancer free today.
Twenty Americans die every single day from melanoma. I was a lucky girl when I lifted my T-shirt that day. Not only was I lucky, I was changed. My mother's work took on a deeper meaning, and so did mine. With the utmost gratitude for my new lease on life, I kept thinking of my experience and how the healing process could have happened in a much more nurturing, loving, and peaceful way. I vowed to create what we now know as We Care Spa. Not only a fasting and colonic program with a shift in diet, but also a total healing center that nurtures body, mind and spirit. I knew I was here to make a difference for as many people as possible, to not only get and stay healthy and prevent illness, but also to have their experience be one of love, light, nurturing...and yes, CARING.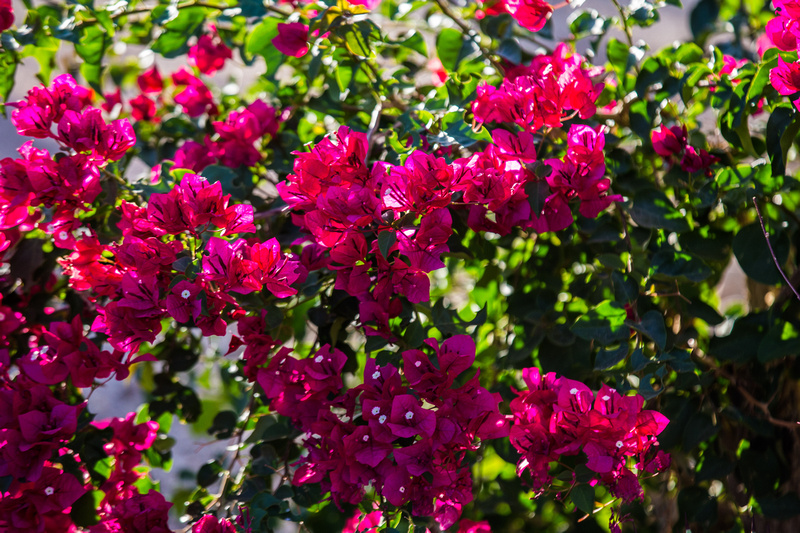 Today, We Care Spa has gone from 3 rooms to 29 rooms, with a truly stunning resort-like campus, full of lovely areas to gather or to sit alone and reflect. I have made it my own personal mission to surround our guests with beauty, offer the best luxury amenities, and bring in experts from around the globe who will enlighten them and enhance their We Care experience in the most profound ways.
I invite you to come to the desert and discover for yourself exactly how my mother helps to save and alter lives the way she saved and altered mine. You'll see for yourself what happens when a mother/daughter team put their life missions together!