Transforming Lives From the Inside Out
Organically grown through a tireless personal search for health and healing, WeCare Spa offers a synergistic combination of methods and modalities unlike anything else in the world—a potent transformational experience that brings clarity to your mind, power to your passion, and peace to your heart.
Our story is a tapestry of searching and finding, learning and healing, awakening and empowerment.
The Journey Begins
When WeCareSpa founder Susana Belen found herself divorced with 4 children, consumed by anxiety and fear, overwhelmed by anger and frustration, she began searching. Searching for answers, for a new way of life.
Step by step, she found practices that left her feeling strong and vibrant, sorting through and discarding the fluff. Through intense study and practice, she totally reformed her relationship to food and nutrition. She tapped into her body's natural vitality with yoga and exercise. She met inspiring teachers and incredible healers, each giving her another tool for total well-being, another piece of the holistic health puzzle.
Through these years of exploration, research, and learning, a vision of holistic health began to slowly take form in her mind. And then, following a Breakthrough Experience at a detox retreat center in Mexico that specialized in all-liquid cleansing diets, she realized how it all fit together.
Detoxification. Full-spectrum liquid nutrition. Yoga and Meditation. Emotional Healing and Well-Being. Spiritual Connection.
Each piece supports and reinforces the others. The synergy created by each piece practiced together holds incredible potential for a full life transformation and deep healing far beyond any of them practiced individually.
The vision was clear.
Her mission was not just heal and transform lives, but also to educate and empower. Giving people not just the experience, but the knowledge and tools for an integrated and sustainable life of health, beauty, peak performance, and purposeful living.
Susana opened We Care Spa.
Walking the Talk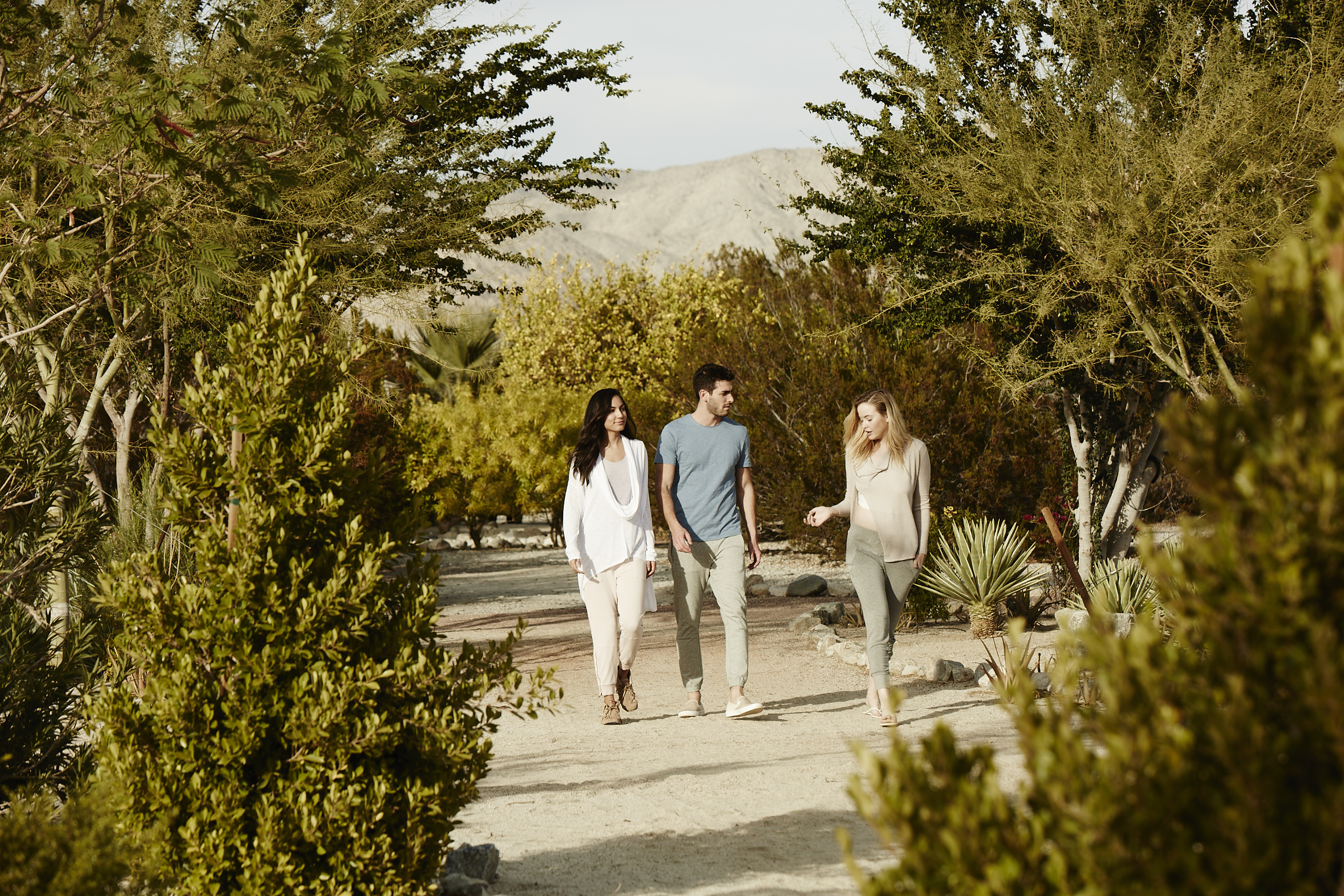 Susana is living, breathing proof of WeCare Spa's methods—her entire being vibrates with passion for teaching and empowering each and every one of her guests.
Everything offered at WeCare Spa comes directly out of Susana's own experience. She personally uses all the drinks, receives all the treatments, uses the different machines… she practices everything she preaches.
And her boundless, radiant vitality and shining eyes are the proof.
At 80 years old, she has more energy and mobility than people half her age. She has the same vital statistics as she did when she was 20. She dances Tango, practices yoga, teaches most of the classes, and walks several miles per day.
She is a role model of how to live life fully and vibrantly.
"We are a large and ever-growing We Care family. Our guests count on us to be their safe haven. Helping so many people change their lives. Seeing their smiles and feeling their gratitude. That makes it all worthwhile."
– Susan LOMBARDI
Mother-Daughter Duo
While Susana planted the seeds of We Care, her daughter Susan adds the nutrients necessary to make it grow and flourish.
While Susana is invested in changing lives one at a time, her daughter Susan's mission is to reach the masses and elevate the world at large.
While her mother was immersed in healing and health, Susan forged herself a successful career in the jet-setting fashion worlds of Manhattan and Paris. The fast-paced life was exciting, but burning the candle at both ends took its toll and Susan eventually found herself with an urgent life-threatening health crisis.
With her life at a crossroads, she turned to her mother for help. Susan says, "That's when my mother, the Gandhi of Good Health, kicked into high gear. And I acquiesced to her every demand. She'd make it, I'd drink it, and the greener the better. After resisting so much of her advice for years, I was clay in her hands. There's a particular chapter in my own story that I've never shared publicly...until now. You see, there's no better way for me to communicate the power of Susana Belen's mission than to tell this tender tale of my own."
The We Care Team
Each detail of We Care Spa is chosen with the utmost care and an eye for quality. This is especially reflected in our unbelievable staff, some of the most genuine, loving and highly talented people you will ever meet.
Our healers and health professionals are friends and partners in your We Care journey. They are like family and here to support you every step of the way, truly wanting to make sure each guest has a peaceful and healing experience, assuring all of their needs are met. Many of our repeat guests still request the same staff over and over again--a perfect reflection of our philosophy.
We Care About Family
The spa is built on land that has been the family's home for decades, and we like to keep it family. The experience here is intimate—we maintain a very limited capacity so we can have a true impact on our guests' lives—the kind that comes from genuine connection and real conversation. The kind that changes lives and heals wounds, that brings you into contact with life itself.
When you come to our spa, you are a guest in our house. The beautiful, welcoming atmosphere helps open our hearts, and many of our guests have formed life-changing friendships here. Most (over 80%!) come back again and again and again.
Why?
Because of the relationships.
Because we really care.
This is a truly transformational, mind-body-spirit rejuvenating, life-affirming experience.
The power of our detox program, the education, the environment, and the connections we foster are all part of the holistic experience we facilitate. We've even become renowned as a premier underground destination for business and media executives, models, musicians, actors, and spiritually minded health-conscious people all over the world!
Our unique program is for a greater purpose than detoxing alone. By cleansing your body, mind and spirit, you not only physically cleanse and repair yourself, you raise your whole being, your vibration, and your consciousness. You leave a better person and go back into the real world with this heightened sense of awareness. Everyone you touch or come in contact with, you simultaneously help to raise their consciousness too, and so on. Together we are in a cause to spread mindfulness and make the world a better place.
We are here for you.
The Whole You.
Welcome to the WeCare Family!
"Invest in the world by investing in yourself! We invite you to join us in making this world a better place and it starts with you! Everyone wants to change the world, but they don't want to change themselves. Put in the time and leave becoming a better choice maker, a better influence, and a better person."
– Susan LOMBARDI