PRESS
EXPERIENCE THE PROGRAM EVERYONE IS TALKING ABOUT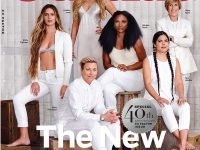 Spa treatments have gotten wild in recent years, especially in Southern California, where women pay big bucks for radical remedies like colonics, juice fasts, and a Gwyneth Paltrow fave—the life-changing V-steam. Taffy Brodesser-Akner dons a satin robe and asks: If this is the path to happiness, why am I so freaked out?
Read more
Online Article We Care, 15 minutes north of Palm Springs, focuses on detoxifying the body through fasting, flushing, and sweating. Visitors are asked to stick to fruit, vegetables, juices, and herb teas (and two tablespoons of olive oil at bedtime) for four days before arrival. Retreat founder Susana Lombardi is especially enthusiastic about colonic-irrigation therapy…
Read more
How do celebrities look so fabulous on the red carpet? It isn't as easy as it looks! But one great way is to start with a stay the luxury detox spa and retreat We Care Spa, which will leave you looking and feeling younger, slimmer, glowing inside and out!The program was developed with the support…
Read more
An entrepreneur who's as energetic as she is edgy, Hershberger is the owner of namesake salons on both coasts as well as the brains behind the new hair-care line 24K. She stays trim thanks to a love of outdoor sports and an über-healthy diet.
Read more
Just about every boldfaced name in Hollywood and fashion—Gisele Bündchen, Heidi Klum, Liv Tyler—has spent a few days at this storied hideaway devoted to fasting, purification, and spiritual renewal.
Read more
I am really excited to be here and not really as nervous as I thought. The car ride with GloZell probably helped with that. I recommend going on a road trip with her. We sang and talked and laughed and it was really fun.
Read more
Specializing in juice fasting and spiritual retreats that enhance detoxify and rejuvenate, WCS has been providing anti-aging treatments, juice fasting and colonics for more than 25 years.
Read more